About
The Foolish Things Salon
The Idea Exchange
Please bring a friend and your favorite drink.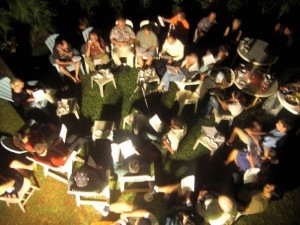 DINNER will be served. $5 donation per person.  Phone: 8086760825
Email: li.schoolland@gmail.com
One SUNDAY per MONTH
Time: 6:00pm – 8:00pm
Location: The Schoolland's
Street: 94-1072 Alelo St.
City/Town:  Waipahu, HI
Leave a Reply
You must be logged in to post a comment.